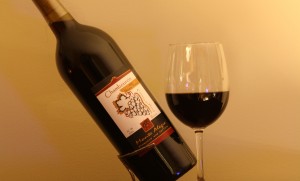 Monte Alegre is the only vineyard and winery within the city of Carbondale, in Southern Illinois. Come stroll down Carbondale Trail and taste the wines grown in this beautiful region of the heartland.
Monte Alegre Vineyard and Ponce Cellars offer spectacular vineyard views and prime red and white wines that have made Southern Illinois a favorite tourist destination for wine lovers and their families throughout the Midwest. You can also degustate red Ports and Sangrias, all in a single stop.
Southern Illinois residents and tourists alike flock to this wine trail to get immersed in the beauty of growing, bottling, and degustating wine. Monte Alegre Vineyard and Ponce Cellars form the perfect stop in Southern Illinois for learning how to cultivate grapes for white and red wine, touring the wine cellars, degustating wines.
Come visit the Ponce Wine Trail and Monte Alegre Vineyard and Cellars in Carbondale, Southern Illinois!
For more information on Carbondale, visit